WAS THIS PANDEMIC PLANNED?
Some information has surfaced that makes us wonder.
At the very same time hospitals were crying that they were overwhelmed with too many covid patients and too many in the lines for testing, they couldn't keep up they cried!  But at the very same time, normal, concerned citizens were going to these hospitals with their phones and they were recording what they were seeing.  What were they seeing?  Hospitals were actually empty, and testing lines were empty and testing tents were empty.

What causes the entire press to fabricate information AND video footage for viewing on country wide television news?

This establishes the fact that the T.V. NEWS WAS LYING TO THE PEOPLE.

WHY?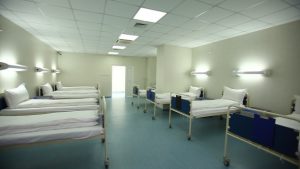 Another well documented example by concerned citizens visiting local hospitals and recording what they saw.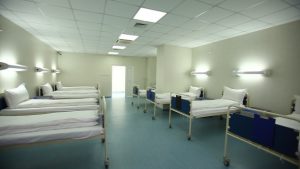 Hospitals and Testing Tents Empty
And the mainstream t.v. news channels were FAKING TESTING LINES.
CBS News was caught on camera.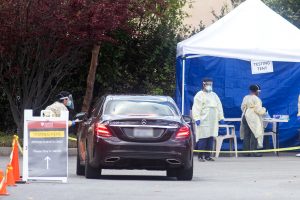 If this isn't enough to make you wonder if any of it is real, we once again see the mainstream t.v. news networks going way out on a limb to fake things to the people.  AND WORSE, even ambulances and medical responders are playing along!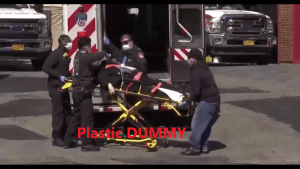 Mainstream T.V. News Caught Using Dummy
---
Why Did Secretary of State Mike Pompeo say to the press "we're in a live exercise"  if the White House were not told we were in a live exercise?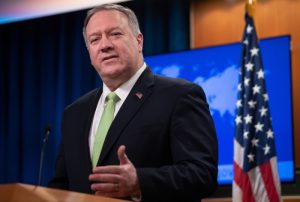 ---
THE PLANDEMIC 2020
BY HIBBELER PRODUCTIONS (BANNED BY YOUTUBE)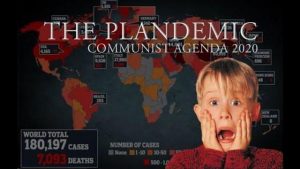 ---
PLANDEMIC PLANNING

WITH EVENT 201
Around 6 months before the pandemic hit, BILL GATES and other global elitists from around the world held a pandemic planning and practice exercise.
They officially named it EVENT 201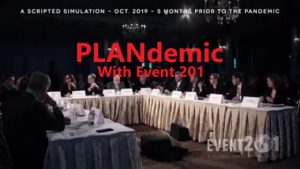 ---
Plandemic 2 Indoctornation
Almost everything we need to know about the whole PLANDEMIC.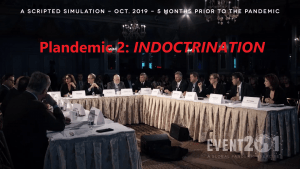 https://newtube.app/user/CrazyWorld/qcCdskO
---
STATES ORDERED TO FRAUDULENTLY INFLATE COVID-19 CASES 15 TIMES ACTUAL RATE
Why would United States states be ordered to FALSELY INFLATE covid case numbers?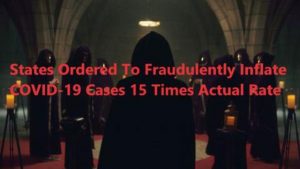 ---
ROCKEFELLER U.N. PANDEMIC PLAN
AS SCRIPTED IN 2010
In the year 2010, the Rockefeller Foundation (global elites) rolled out onto their web site a sinister plan.  The plan detailed everything we see happening
in the pandemic and it's peripherals from the first signs of outbreak, to the lock downs, to mask wearing, to citizen push back, to the second wave, to 
extended mask wearing, to extended lock downs, to a VACCINE that the entire population would have to take in order to RETURN TO NORMAL.
Listen carefully and closely to this man as he READS THE ROCKEFELLER DOCUMENT to us. 
It is named by the elites – LOCKSTEP
He has a strong accent so listen closely.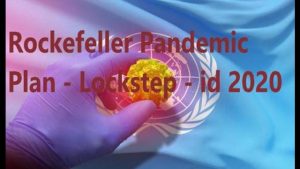 ---
More accounts of pre-planning.
Rockefeller Foundation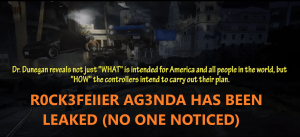 ---
THE VACCINE Program
has EVERYTHING to do with all of it.
---
BILL GATES and FAUCI PUSH FAKE COVID DEATH NUMBERS TO CALL FOR MANDATORY VACCINES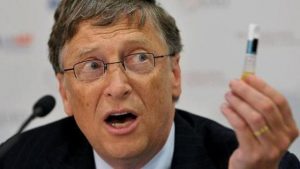 ---